Welcome to Bank of Crocker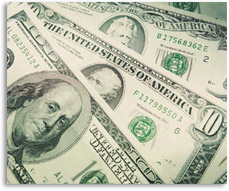 Bank of Crocker is a Full Service Community Bank established in 1911.
We specialize in the needs of our community.
We invite you to browse our site, or better yet stop in to see us.
We value and appreciate your business. Let us prove to you how we can provide the best professional service.
The Bank of Crocker will NEVER ask you to confirm account numbers, passwords, or Social Security Numbers via e-mail or ask you to send confidential information over the internet. Please be cautious of anyone asking you to do so.
NOTICE OF EXPIRATION OF THE TEMPORARY FULL FDIC INSURANCE COVERAGE FOR NONINTEREST-BEARING TRANSACTION ACCOUNTS
By operation of federal law, beginning January 1, 2013, funds deposited in a noninterest-bearing transaction account (including an Interest on Lawyer Trust Account) no longer will receive unlimited deposit insurance coverage by the Federal Deposit Insurance Corporation (FDIC). Beginning January 1, 2013, all of a depositorís accounts at an insured depository institution, including all noninterest-bearing transaction accounts, will be insured by the FDIC up to the standard maximum deposit insurance amount ($250,000), for each deposit insurance ownership category.
IMPORTANT SECURITY NOTICE

Introducing Personal Security Image from Bank of Crocker
Internet Banking is now more Secure.
Personal Security Image verifies your identity in two-ways.
Every time you log in to On Line Banking, the Bank identifies you, and it lets you identify the bank using a Personal Image and Pass Phrase.


CLICK HERE TO LEARN MORE